CLR17 Fahmi Mursyid 'Sejarah'
CLR16 duenn 'endlesstape'
CLR15 Cyparissus 'Losing'
CLR14 Storch Interior Extracts 'Navigator Salon'
Navigator Salon is the second half of the cross-dimensional communique begun by Storch Interior Extracts late last year. Bloops and bubbles form an idiosyncratic morse code peculiar only to this series, this time taking on occasional clarity before disappearing beneath warm layers of hum.
CLR13 Sleepland 'Tidal Motion'
Tidal Motion is a collection of five slabs of ambience, recorded by Sleepland (Kengo Yonemura) in his resident Berlin. His drones waste no time filling space, with a feather-light tone that is countered by a thick, omnipresent texture. There is a subtle drama to Sleepland's particular brand of ambience, perhaps driven by the surprising fact that the guitar is the leading instrument in these works, the strings of which are frequently navigating the more synthetic drones beneath them.
Order via bandcamp
CLR12 ubik mcdxcii 'Echoes of a Dead Planet'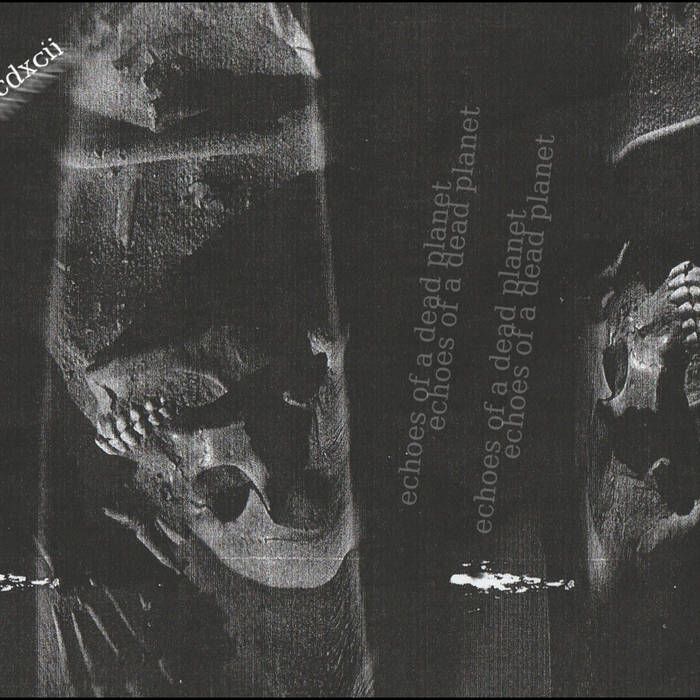 London-based ubik mcdxcii debuts an ineffable collection of other-worldly tracks. Rumbling hip-hop beats underpin a constant, psychedelic flow of heavily processed vocals that rattle and tumble across both sides. Undone rhythms that frequently disintegrate somehow guide you to something new. Edition of 35.
Order via bandcamp
CLR11 Storch Interior Extracts 'Remote Assistance Failure'
The filtered, unintelligible sounds of a voice somewhere across the atlantic, travelling through a cable to your display. All clarity is lost along the way, but in this post-language vacuum something far more soothing emerges in place of words.
Edition of 10
CLR10 Delicate Features 'More Than Roses'
Off the heels of their release with Not Not Fun, we're happy to present the latest offering from St Petersburg's Delicate Features. Slippery pads and a steady rhythmic undercurrent meet somewhere between a dream and an underwater observatory.
Sold Out
CLR09 Youth Championships 'A Long Day of Exorcism'
Analogue excursion across 30 minutes of locked-in sequence research, peaking with a long section of thick, washed out noise. A harsh and rewarding sonic narrative.
CLR08 AJB 'Relics of YX'
Multicoloured modular groans, rising like a beast from beneath the city, scattering harmonies across beds of grumbling noise. Harshness never prevails, but the tonal flourishes disturb as much as they embrace you. This album was recorded across a 3 month journey in different locations in Japan.
C40 Edition of 20
Sold out
CLR07 Straytone 'Brute-Force Melody Cracking'
Tokyo-dwelling modular artist brings auto-generated melodies that weave and evolve - each new line effacing the last as it moves onwards with graceful speed. Complimented by a cooler, cinematic drone that makes this a dynamic yet complete debut release.
C40 Edition of 20
Sold out
CLR06 Erik Von Daniken 'Remember Crespi'
Edition of 10
Forgotten harmonies on buried keyboards, seeing the light for the first time.
Sold Out
CLR05 Wim Dehaen 'Pardubicean.wav'
Cut up sounds and space engine groans from Prague-based tape splicer.
CLR04 Lesser Dwellings 'Wax Model Graveyard'
Thick, melting noise from the Czech Republic.
CLR03 Trembling Flare 'Populist'
Driven synth loops in a diving bell. Analogue engines become fields of noise.
CLR02 Brightness 'Flatliner/A Holy Rivet'
Sewer-dwelling drones and muddied, motoring noise from London duo.
Order
via email
CLR01 Brightness 'Brightness'
In-the-red drums and synth-based noise from London duo.